CNC Shining Star

The CNC Shining Star Program recognizes members that have gone above and beyond to support the organization. The BOD will nominate individuals to be recognized as the CNC Shining Star of the month. The recipient will be awarded a $50 gift card – from local restaurants, shopping or Visa card.
Recipients comprising the Shining Star Hall of Fame
Amanda Mateo - December 2017

Amanda Mateo has been a wonderful addition to the board. She keeps us in check on a daily basis and has done a great job jumping in and filling some big shoes left by her predecessor. Amanda really stepped up and saved us at FantaSea, we definitely could not have made that production run smooth without her. She's always willing to run errands, shift things around and do whatever is needed for this organization. She has an amazing personality and is just an overall wonderful person that embodies everything that we love about the hospitality industry. We are very thankful for her…congratulations Amanda!
---
Donna Rebello - April 2017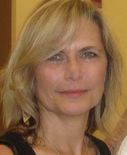 Donna Rebello has actually been given this award before but she plays such a huge role in this
industry and is constantly stepping up to the plate. She is always taking on new projects and
harassing people to become members:). She's always bringing ideas to the table as well. Not only is
Donna a huge part of CNC but she's an amazing person overall. She's been a huge part of my
support system in as I transitioned through jobs and stepped up in a huge way for Sandy and the
Myrtle Beach team at ABA. You just cannot say enough about her. She's the epitome of what the
​ industry is about...an amazing person, friend and cohort.
---
Sandy Haines - February 2016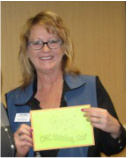 Sandy Haines is an absolutely amazing person in every way! We can not say enough about her. She is works extremely hard and does an excellent job. She will take you under her wing and continue to support you in any way possible. She is an incredible mentor, associate, partner and friend. There is no one that works harder or goes more above and beyond than anyone else in this entire industry. And as the "mama" she has to put up with and babysit everyone most of us in the hospitality industry. Congratulations Sandy Haines!!

---
Donna Rebello - October 2015


Donna Rebello is very special to us and close to our hearts. She is always one of the first ones to jump up to help and the answer is always yes no matter what. She is always prepared and ready for anything and everything. This says a lot as to who she is as a person. Not only in a business sense but in a personal sense as well. She is amazing at her job and a wonderful friend and business partner to us all individually and to CNC. Thank you for everything…we love you!


---
Charles Janosick - August 2015


Charles has a shining star since the day he first visited CNC. He always goes a step above and is willing to help all members any way he can. He has been gracious enough to donate an amazing basket every month for the 50/50 raffle with all proceeds going to the Scholarship Fund. Thank you for everything!
---
Sara Roland - June 2014


Sara has been a breath of fresh air and lots of smiles for CNC. She has generously stepped up to support the BOD as well as take the helm for organizing the Holiday FantaSea and Scholarship Walk volunteers. Her generous heart and positive attitude are contagious. You just can't help but smile when she's around. We appreciate all you do!


---
Nora Mason - December 2013


Nora has been a lifesaver for CNC. She generously supports our meetings and events. Costco is always eager to provide gracious donations in our time of need. We recognize all you do for CNC and we appreciate it immensely.




---
Jan Dobr - November 2013


Jan has eagerly stepped forward for any needed task . . . And is a great Santa for our Holiday FantaSea! He is an advocate of CNC and understands the importance of networking and cooperative efforts in order to gain group business. He has served on the CNC Board of Directors for the past three years and is always up for a challenge or willing to donate generously in our time of need. We recognize and appreciate all you contribute to CNC!

---
Dawn Formo - June 2013


Dawn has been vital to CNC through her work on the board of directors as the Theatre Representative, Chair of the Holiday FantaSea and her work with the Marketing committee. Her positive attitude and willingness to help is cherished by CNC. We recognize all you provide to CNC and we appreciate it immensely!
---
Lori Lampo - June 2012


Lori really went the extra mile to help with the Scholarship Walk. She was responsible for pulling things together at the end and coordinating details with Broadway at the Beach. Lori was a real life-saver with her behind-the-scenes work to make the walk come off without a hitch. We appreciate your generosity and hard work!


---
Jon Mathers - April 2012


Jon has generously given his time to the BOD and worked diligently on organizing the Sales Blitz - and unfortunately dealing with the cancellation of plans due to the closing of Direct Air. You bring out the smiles in everyone as our dedicated photographer. We appreciate your service to the board and your generosity!


---
Diane Loscalzo - February 2012


Diane has gone to great lengths to accommodate the CNC Board of Directors meeting each month. Even in her absence she made last minute arrangements - including breakfast - for the meeting. Diane and the staff at Uncle John's Restaurant have provided top notch service month after month. We appreciate your service to the board and your generosity!


---
Toni Powell - January 2012


Toni Powell is our inaugural Shining Star recipient. At the end of our December meeting – thanks to the generosity of the members - we had an enormous amount of gifts to transport to Help4Kids. Without hesitation, Toni immediately volunteered to go home, pick up her van, load up the gifts and deliver everything to Help4Kids for CNC. We thank you for your generosity and time!


---