GTS Theatre hosted the March CNC Meeting
Thank you to Beth, Rich, Acy, Eddie and GTS for hosting us this month. They did a great job! We were honored to have Pearl Fryar with us from the Pearl Fryar Topiary Garden. Pearl shared his story along with his passion and goal working with youth and the community to come together in support of Peace, Love and Goodwill. Pearl is truly an extraordinary man with an inspiring story!
Meeting Prize Raffle - Bring your cash and win a prize!


CNC Reception
The 2018 NYC Reception planning is underway. We are so excited to host this first reception at 230 Fifth Rooftop Bar. This is a beautiful facility with amazing views of the city. Over 50 tour operators have been invited. We will provide food, drinks, networking and a fun bingo game.
Contact: Dawn Formo
Gift Extravaganza 2017
Holiday FantaSea 2017 - November 7th and November 14th at Christ United
First Responders Appreciation Visit - 38th Ave Fire Station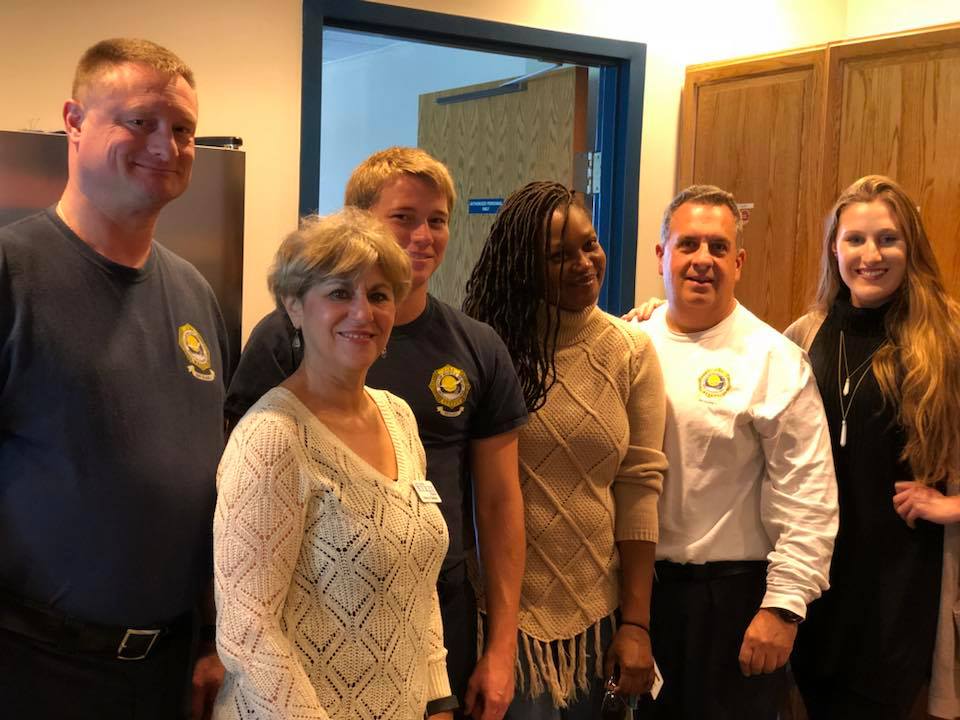 CNC Member FAM - May 9th, 2017
CNC FAM took place May 9th and was an AMAZING day! Itinierary included Kitchen Table, Martin's Restaurant, Westgate Resorts, Stillhouse BBQ/Palmetto Moonshine, Ripley's Aquarium and Market Common. We will load and drop off at Carolina Opry. HUGE thank you to all of the host for doing a fantastic job...couldn't have been better! And thank you to everyone who joined in on the fun and spent the day supporting the hosts.
Check out pictures from the FAM on our Picture Page!
CNC Social/Fundraiser - Gordo's & The Chemist Culinary Experience - March 2017
CNC and Eastern Carolina Homelessness Organization Clothes Drive - March 2017
First Responders Appreciation Visit - Feb 2017

The very first visit for the First Responders Appreciation was a success! What a great group and they were so thankful for the recognition and goodies! This is what they put on their facebook...Good Tuesday morning, the Horry County Sheriff's Office would like to thank Dawn with the Chamber of Commerce, Robin with Second Wind Tours and Courtney with Ripleys Aquarium for bringing the chocolate chip cookies, brownies and the beautiful bags full of squash in appreciation of the Sheriff's Office. We truly appreciate your thoughtfulness. Also pictured, left to right, Cpl. Hyman, Lt. Johnson, Sheriff Thompson, Deputy Brosky, Chief Fox, Director Owens and Capt. Enzor.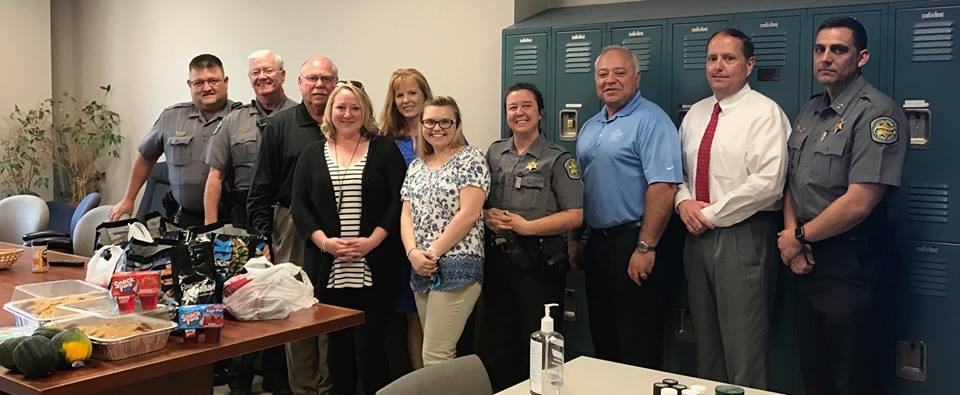 Holiday FantaSea 2016 - November 15th at Alabama Theatre
Social/Fundraiser

The Fundraiser/Social on September 28th at Duplin Winery was fantastic. Special thanks to Jonathan and Morgan! We had a great wine tasting, complimentary glass to take home, homemade chips & dip as well as live music on the patio. It was a fantastic evening! We raised over $400 to put towards the scholarship fund!


Community Give Back - Pancake Supper

Pancake Supper - Thank you to everyone who volunteered their time to help us with the first Pancake Supper as we showed the local Law Enforcement and Emergency Services Personnel our appreciate and gratitude for everything they do. And a special Thank You to Stacey and the Southern House of Pancakes!

Membership

Please continue to seek out and encourage others to join CNC. We welcome guests at the Membership Meetings!
Contact: Sandy Haines
CNC Pet Food Drive - Grand Strand Humane Society - May Meeting
Community Giveback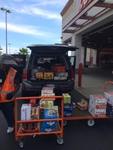 CNC is proud to support SC and our flood victims! In partnership with CostCo and The Palace Theatre we donated over $1000 in food items for the victims. The donations are slated to go to CAP (Churches Assisting People) in Conway and Georgetown since that is the impact area. Depending on how much is collected, they will also donate to other food banks/pantries that are in need.
---
Scholarship Endowment
Donate Today
Donations accepted online through PayPal - We appreciate your support in lighting the way for future hospitality leaders!
Board of Directors Update

The BOD meets the first Tuesday of each month. Your membership category representative speaks for you. If you have questions or concerns please contact your representative and let them know.
The next BOD meeting will be held on April 3, 2018.
BOD Meeting on March 6, 2018:
Meeting Minutes for February discussed and approved
Treasurer Report for February discussed and approved
16 RSVPs currently for the CNC Reception at 230 Fifth in New York. Dawn has made the deposit and sent back signed contract. Invites will go out early April
FantaSea Discussion - Dawn has signed contract for Christ United Methodist Church for 2018 and 2019. She has also received commitments from the entertainers, mascots and emcees
Donna revising the 2018 First Responders list. Most months are full and Dawn will ask for sign ups again at the next meeting
6 more renewals were received and only a few outstanding
New Directions Charity Night is full of volunteers to serve dinner on March 29th. This was a success and filled quickly so we will look at making this annual
Dawn will create election ballots and announce for nominations at the next meeting followed by an email

2018 CNC FAM in Florence May 9th itinerary approved. Motorcoach contract has been signed. Lexi will send out evite to members. Cost is $20pp for members
Lexi will reach out to Culinary Institute for fundraising ideas for early Fall

Amanda working on final 2018 program details. All locations set except August